Looking to bring a new lease of life to your office? Partitions –  also known as 'movable walls' – are specifically engineered to combine style with practicality. They are a simple, yet hugely effective way to organise your working environment.
Here at AEG Partitions, we supply and install a wide range of movable partitions which are perfect for private meeting rooms or segregating different departments and breakout areas. Our team have a wealth of experience when it comes to partitions. If you're not sure which one suits your office best, let us help.
There are 3 different types of movable walls available:
Teachwall 100 – Movable walls
If you're looking for movable walls with fantastic acoustic properties that meet stringent requirements, choose the Teachwall 100.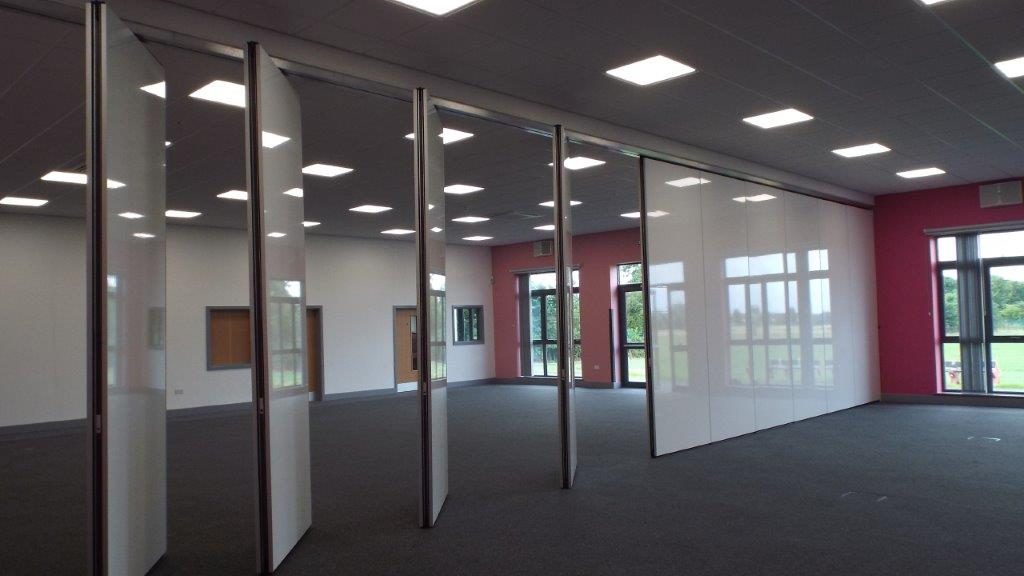 The Teachwall 100 is not only designed to enhance the décor of your office but also minimises the transfer of unwanted noise.
It offers insulation from 37 decibels and ranges right the way up to 58 decibels – making it easy for you to control the acoustics within your office environment.
Our acoustic movable walls are designed to operate smoothly along ball bearing trollies, following tracks. They are operated by a scissor jack mechanism which ensures the highest degree of sound insulation and stability.
Teachwall 200 – Sliding walls
Whether you're looking to change the productivity or efficiency of your office, we can install sliding walls which guarantee a professional appearance.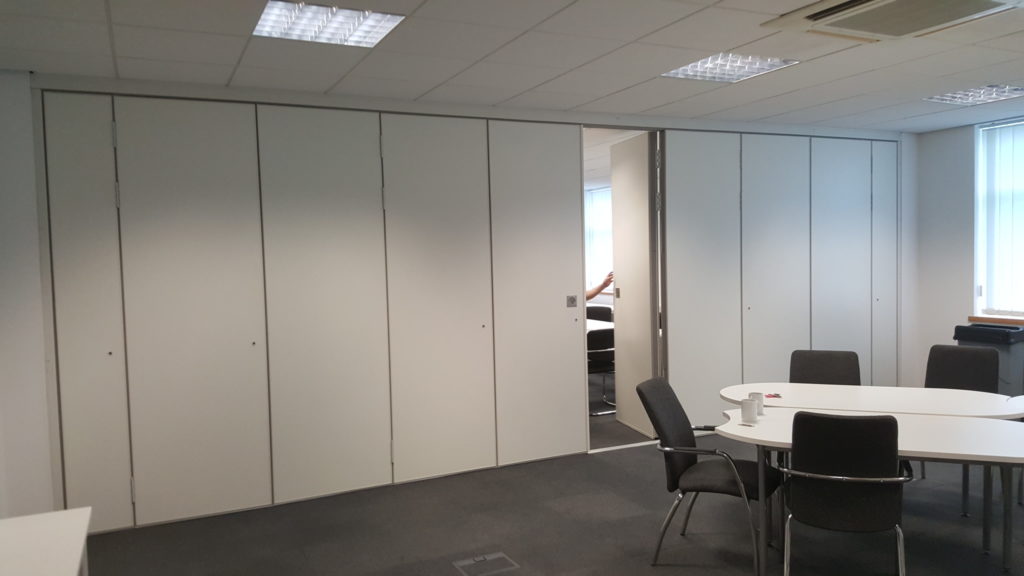 The Teachwall 200 is top-hung. As a sliding wall, it's hinged for easy operation and doesn't require floor tracks. It's also designed to be minimally disruptive and can be installed within 1 day – allowing you to divide your office quickly.
Teachwall 800 – Concertina walls
As with any of the products we supply and install at AEG Partitions, our concertina walls are manufactured from the highest quality materials.
To enhance the style of your office, and to make your office stand out, why not invest in concertina walls?
The Teachwall 800 operates differently to the Teachwall 100 and 200. It folds open and closed, rather than sliding or gliding from one side to the other,
We provide the Teachwall 800 in 3 acoustic levels, including 15 decibels, 24 decibels and 35 decibels.
The AEG experts are always on hand to help, so if you find yourself spoilt for choice, call us on 0333 305 0050. We can advise and guide you in making the perfect choice for your office.