Is an open floor plan generating too much noise in your office? Let AEG Partitions help you to create optimum working conditions for your workforce with acoustic movable walls.
What are movable walls?
Similar to office partitions, we supply movable walls which can improve the functionality of your office. Instead of the expense and inconvenience of constructing or knocking down a wall, our movable walls offer a convenient alternative.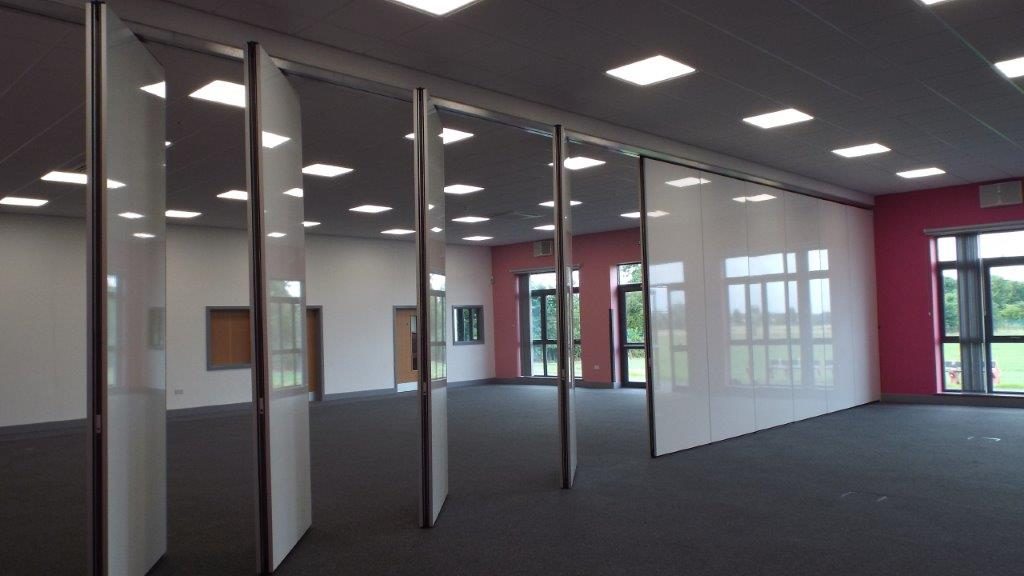 Movable walls are designed to suit many environments – allowing for quick and easy reconfiguration. They are usually top hung or operate along ball bearing floor tracks, effectively opening areas up or keeping them closed.
Do I need movable walls?
Here at AEG, we supply a wide range of movable walls which provide fantastic acoustic properties for:
Offices
Conference rooms
Hotels
Schools
Sports facilities
Exhibition halls
Shops
Wherever you're looking to install, acoustic movable walls will help to block out unwanted sounds. Our products are not only designed to perform exceptionally, they also look great and complement the interior of your building.
Which movable walls do AEG supply?
We install and service partitions all over the UK, providing tailored solutions for all clients. We supply:
Acoustic movable walls are available in various acoustic ratings to ensure you find the appropriate level of soundproofing.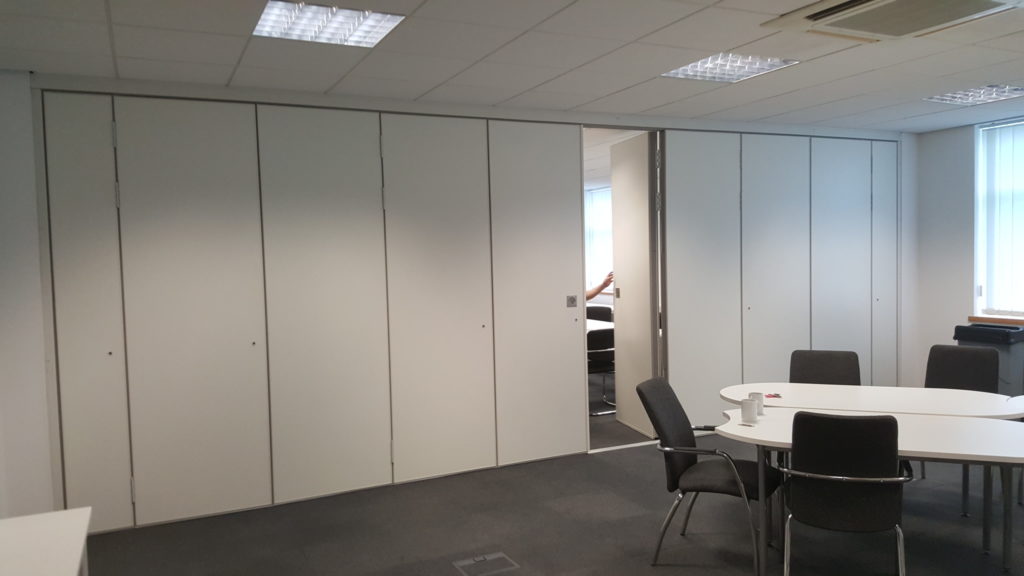 The Teachwall 100 offers the most sound reduction, with an acoustic rating of 58dcb whilst the Teachwall 200 (pictured above) offers 45-50dcb and the Teachwall 800, 35dcb.
Our sliding and concertina walls are available in 8 colour finishes, including white, grey, cream, birch, maple, ash, beech or oak – but we can offer other colours on special request, so call us on 03333050050 to discuss your ideas.
How long does it take to install movable walls?
The process of installing movable walls depends on the scale of your project. Our team of experienced fitters come out to your property within a few days of your order to measure up. It usually only takes one day to actually install acoustic movable walls and we fully accommodate the needs of your office during the process – ensuring as little disturbance as possible to your working day.
Need to know more about the movable and acoustic walls we supply at AEG Partitions? Get in touch with us today and we will be more than willing to guide and advise you in making the right choice.