Crown Oil Arena, Rochdale AFC
Rochdale football club contacted us directly with the principal idea of separting open spaces into private boxes for commercial and prestigeous supporters.
The location was perfect for executive suites with a full glass façade for a glorious view of Saturdays, 3pm, action.
Our designs had to consider this in full. We could not impair any zone of the pich for the paying customers. The wall stack, when open, could not locate itself on the opposite side of the room (away from the pitch) as the open doors would prohibit wheelchair access. We had to find a solution!
Our design team came up with the solution of reducing the panel width to its minimum, in order for it to sit comfortably inside raduis of an open door. This enabled for no pitch-side stacking, meaning full view for supporters!
Before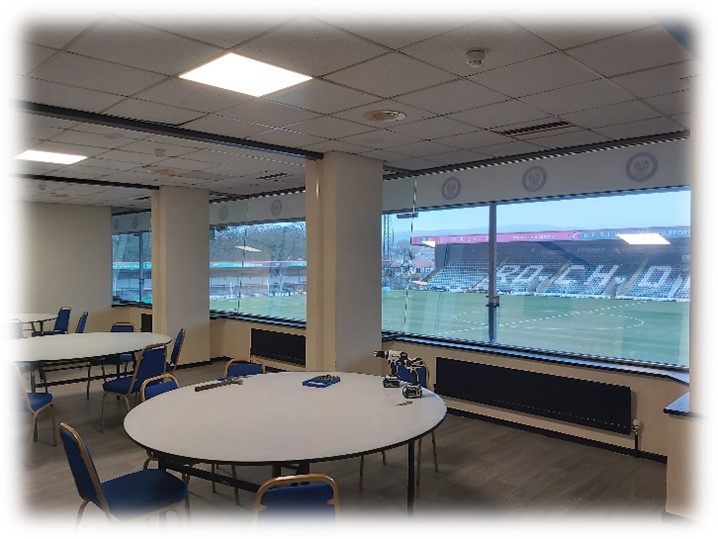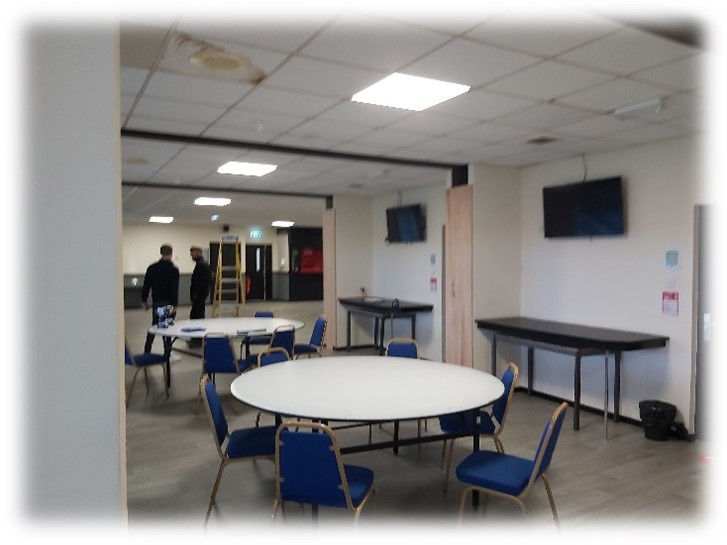 The project detailed for 5 sliding/folding partitions, in 2 locations of the staduim.
The first, three walls where situated in the photos above, allowing for 3 individual executive boxes.
The section closest on the photo was also in the vacinity of a walk-out to the Stadium, so we integrated an inside pass-door to one of our panels and lock for the users to easily exit their room to the right and walk out onto the terrace.
After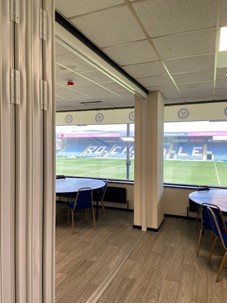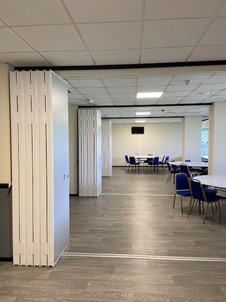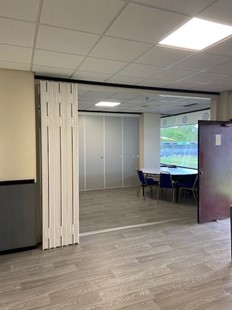 Here is what they had to say:
"Rochdale AFC have a number of Executive Boxes that we wanted to be able to open up on non-match days and utilise the space for corporate bookings and events.
AEG provided a bespoke service and created a scheme that works for both match days and non-match days.
The partition walls are functionable and extremely high quality. They not only look fantastic, but are also easy to use and have transformed our Executive Boxes and increased our commercial revenues.
Thank you for your services – we are happy to highly recommend AEG Teachwall!"
Frances Fielding, Commercial Director, Rochdale AFC